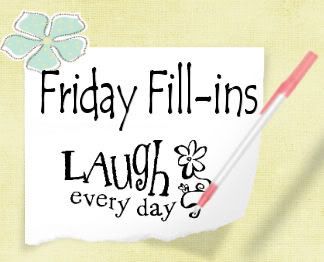 And...here we go!



1. You do your thing; I do mine and sometimes

it works better that way.

2.

The poor management of the company I'm working at

is what's been on my mind on and off all day.

3. Remember when

we were kids? We used to run wild and free.

4.

Champagne, Charlton and Chezelle

are three of my favorite obsessions :-)

5. During the last year

of college was the start of my bf-gf relationship with hubby.

6.

Chatting with my high school crush earlier

puts a smile on my face.

7. And as for the weekend, tonight I'm looking forward to

sleep early, tomorrow my plans include

attending a wedding

and Sunday, I want to

wake up early, go to Church and mall afterwards!
Happy Friday and enjoy your weekend!